Proven Systems.

Better Results.
Services Overview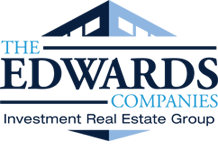 The Edwards Companies, a premier Raleigh investment real estate provider, offers a full spectrum of real estate services including Property Management, Maintenance, Acquisition, and Investor services utilizing its family of related companies providing the client with the many investment real estate options and the highest level of service available.
Edwards Property Management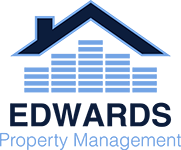 The Edwards Companies provides investment property management services through Edwards Property Management, in the Raleigh, NC and the Triangle area, for an array of single family and multi-family residential third-party owners. Our company places the highest value on delivering complete customer satisfaction through a totally service-oriented approach to marketing, management, and maintenance.
Property Evaluation
+
Our team is fully qualified in the analysis of local property values, Raleigh area neighborhoods, and rental markets to advise you on the appropriate rental fees for your property. We are thoroughly trained and experienced in the inspection of every kind of investment property, from single-family homes to multi-family dwellings.
Marketing
+
The single goal of marketing is to produce positive results. Our approach is intelligent, thorough, and aggressive. Strategic planning, customer service, and targeted marketing are the catalyst for the above-market occupancy levels enjoyed by The Edwards Companies. Our marketing techniques reflect a team concept and showcase our extensive property marketing experience. Utilizing a combination of traditional and web-based resources, TEC marketing is innovative, planned, and consistent.
Tenant Screening & Selection
+
We take professional pride in finding qualified and quality tenants for your property. In the past few years we have maintained an average vacancy of less than two weeks. All prospective tenants are screened by our staff and must perform a detailed application process that involves contacting current and past landlords; credit and criminal background checks; and income-financial verification.
Rent Collection & Dispersal
+
Rents are collected by the fifth day of each month. Rental proceeds and late fees are paid on a predetermined date. In the event of late payments, collection practices are started promptly and evictions, should they be necessary, are handled in a timely and efficient manner to reduce the chance of difficult or costly situations.
Record Keeping
+
Each month you will receive a detailed income and expense report. At the end of the year you are provided with a comprehensive statement for your tax records. You always know exactly where you stand regarding income and expenses.
Learn More
Edwards Property Maintenance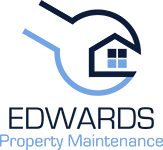 The Edwards Companies is poised to protect and preserve your income-generating property by utilizing its in-house maintenance firm, Edwards Property Maintenance, and Orange Elephant Painting & Restoration, an affiliated investment and residential property contractor of The Edwards Companies. These dual entities have the experience to handle all types of maintenance and repair needs as they arise--from minor handyman requests to extensive property upgrades or renovations. This real-time access allows The Edwards Companies to remain committed to providing quality property maintenance, repair, and preservation at a level that is consistently higher than its competitors.
Emergencies
+
We understand that emergencies will happen…..it's a part of the business. As the go-to Raleigh-area property maintenance company we have structured our team to handle those late-night phone calls and emergency matters over week-ends and holidays. With Edwards Property Maintenance in control you can rest easy knowing that we've planned, prepared, and are ready when an emergency happens.
Prepared to Respond 24/7
+
Relax! We've got it covered. Edwards Property Maintenance is capable of taking your maintenance and repair orders by phone, fax, email, or online 24-hours a day, 7 days a week, 365 days a year. As an Owner or Resident, you will have access to a 24-hour contact number for any emergencies at any time of the day or night. We'll stay awake, so you don't have to.
Comprehensive Property Inspections
+
Professional inspections of your property both inside and out are beneficial to ensure tenants comply with the terms of their lease and to assess property conditions. Our team will typically conduct move-in, periodic, and move-out inspections. Documentation and photographs from these inspections assists in determining needed maintenance and repairs to maintain your home's value and avoid more costly repairs if left unattended. Inspections also assist in resolving tenant issues that may potentially arise in the future.
Preventative Maintenance
+
We believe consistent and thorough attention to your investment is one key to an asset's performance. That's why The Edwards Companies and Edwards Property Maintenance provides semiannual surveys of your rental property and report inspection results and recommendations for preventive maintenance as well as improvements that will protect and increase the rental value of your investment.
Reactive Maintenance and Repair
+
We offer the flexibility of using your choice of professional contractors or the use of our affiliated contractor teams selected for responsiveness, quality of work, and cost efficiency. Edwards Property Maintenance leverages its close partnership with Orange Elephant Painting & Property Services to handle all types of maintenance and emergency needs. Working with an affiliated team provides a more consistent, cost-effective, higher quality service. Over time, our affiliates are able to become familiar with your property and protecting your asset by identifying and correcting recurring problems that a one-time contractor may overlook. Residents can contact us by telephone 24/7. Owners must approve all major repairs over the repair dollar amounts stipulated by your specific management contract.
Unit Turnover Services
+
With years of experience and fine-tuning processes, Edwards Property Maintenance has become a specialist at the Move-In/Move-Out process as part of our leading property maintenance service for Raleigh, NC and the surrounding area. We make efficient unit turnover a reality by consolidating the process into one simple and effective system. We combine services, ensure all teams are working together and monitor the entire turnover process. This is good news for our residents as well as the owners' and investors' bottom line.
Learn More
Edwards Real Estate Investments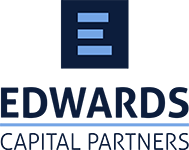 Although no one can predict the future, The Edwards Companies and its affiliate Edwards Capital Partners are committed to the belief that real estate, as an asset class is an excellent short or long-term investment. We believe that real estate offers a one-of-a-kind investment advantage of portfolio diversification with investments that… 1) provide monthly income and cash flow; 2) can be leveraged as needed over time; and 3) produce equity over the long term through steady appreciation and debt pay down if loans are applicable. When acquired, redeveloped, and managed efficiently, the owners of investment real estate will build wealth that can be counted on well into the future. No matter if your preferred interest is a short-term "flip" or long-term "buy-and-hold" strategy, The Edwards Companies and Edwards Capital Partners are ready to partner with you.
Learn More
Edwards Construction Services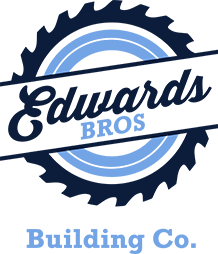 The Edwards Companies provides Raleigh, NC building, remodeling, and repair services through Edwards Bros Building Company. From roofing, deck, or fence installation to home painting, pressure washing, and gutter cleaning, let Edwards Bros Building Company manage your next home services project.
Learn More