Innovative Solutions.

Predictable Returns.
Partnering for Profitability in the Short and Long Term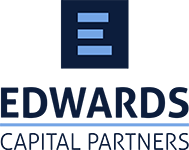 Whether its flipping a property in a few months or holding an income-producing asset over the long term, the first step toward success is to choose the right investment transaction partner. Edwards Capital Partners is a private real estate investment firm based in Raleigh, NC. As a subsidiary of The Edwards Companies, Edwards Capital Partners works directly with private investors to provide outstanding risk-adjusted returns on their investment capital that is secured by a Deed of Trust against a specific real estate asset. Contact Edwards Capital Partners today and let our team of experts demonstrate how you can diversify your portfolio using investment real estate in Raleigh, NC.
Buy & Hold Strategy
A Common Sense Investment
A well-managed income property has proven to be an excellent investment over the long term. As committed investors we strongly believe that, with its unique tax advantages and the right amount of leverage, real estate is a crucial piece of any well-balanced portfolio.
It takes a careful mix of market analysis, proper tenant screening and managing operating costs to maximize the long-term return on an investment property. The performance of an investment hinges on a multitude of small details — finding the best tenant, receiving the best value for materials, timely placement of advertisements, and the right level of preventative maintenance, among numerous other tasks.
The Edwards Companies and Edwards Capital Partners are committed to carefully managing all the details that make the difference through all phases of the Investment Management Cycle.
Short Term Flips
Profit Driven
The Edwards Companies knows that the keys to a successful real estate flip in the Raleigh area are: buying right based on price and location, redeveloped effectively and efficiently, strategically marketed, and profitably sold. Accomplishing each of these tasks takes experience and knowledge. When performed successfully…huge profits await.
Take the next step and team with The Edwards Companies and Edwards Capital Partners and make your vision of a consistent rate of return and wealth creation through real estate a reality.