Preserving Assets.

Enhancing Futures.
Preservation of your property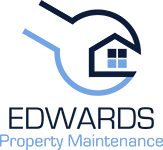 The Edwards Companies works closely with its affiliated contractor team, Edwards Property Maintenance, a premier Raleigh Property Maintenance company. As an in-house Raleigh property maintenance company, Edwards Property Maintenance is ready and positioned to move rapidly when life happens! While leveraging the resources of its team or partnering with an extensive list of external contractors—when necessary—Edwards Property Maintenance is committed to providing quality property maintenance, repair, and preservation in the Raleigh area at a level that is consistently higher than its competitors.
Our Services in Detail
Emergencies
We understand that emergencies will happen...it's a part of the property business. As the go-to Raleigh area property maintenance company we have organized our team to handle the late-night phone calls and emergency matters over weekends and holidays. With Edwards Property Maintenance in control you can rest easy knowing that we've planned, prepared, and are ready when an emergency happens.
Prepared to Respond 24/7/365
Relax! We've got it covered. The Edwards Companies and Edwards Property Maintenance is capable of taking your maintenance and repair orders by phone, fax, e-mail, or submit online 24-hours a day, 7 days a week, 365 days a year. As an Owner or Resident, you will have access to a 24-hour contact number for any emergencies at any time of the day or night. We'll stay awake, so you don't have to.
Comprehensive Property Inspections
Professional inspections of your property both inside and out are beneficial to ensure tenants comply with the terms of their lease and to assess property conditions. Our team will typically conduct move-in, periodic, and move-out inspections. Documentation and photographs from these inspections assists in determining needed maintenance and repairs to maintain your home's value and avoid more costly repairs if left unattended. Inspections also assist in resolving tenant issues that may potentially arise in the future.
Preventative Maintenance
We believe consistent and thorough attention to your investment is one key to an asset's performance. That's why The Edwards Companies and Edwards Property Maintenance provides semi-annual surveys of your rental property and reports inspection results and recommendations for preventative maintenance as well as improvements that will protect and increase the rental value of your investment.

Reactive Maintenance and Repair
We offer the flexibility of using your choice of professional contractors or the use of our affiliated contractor teams selected for responsiveness, quality of work, and cost efficiency. Edwards Property Maintenance leverages its partnership with Orange Elephant Painting & Restoration to handle all types of maintenance and emergency needs. Working with an affiliated team provides a more consistent, cost-effective, higher quality service. Over time, our affiliates are able to become familiar with your property and protecting your asset by identifying and correcting recurring problems that a one-time contractor may overlook. Residents can contact Edwards Property Maintenance by telephone 24/7. Owners must approve all major repair dollar amounts stipulated by your specific management contract.
Unit Turnover Services
With years of experience and fine-tuning processes, The Edwards Companies and Edwards Property Maintenance has become a specialist at the Move-In/Move-Out process as part of our leading property maintenance service for Raleigh, NC and the surrounding area. We make efficient unit turnover a reality by consolidating the process into one simple and effective system. We combine services, ensure all teams are working together and monitor the entire turnover process. This is good news for our residents as well as the owners' and investors' bottom line.