While the returns for Buy-and-Hold investors have cooled in some major markets, R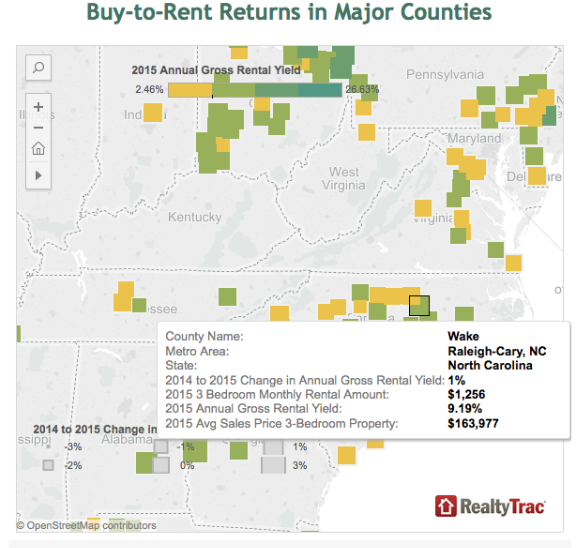 aleigh, NC (Wake County) continues to rank atop the lists for rental growth ROI making the city one of the best markets for long term residential real estate investment, says RealtyTrac, a leading national source housing and real estate research. Raleigh and Wake County are among the areas where Buy-to-Rent returns increased from a year ago. Other cities making the list are Charlotte, Los Angeles, Seattle, Philadelphia, Cincinnati, and Columbus.
Click here to read the story article from RealtyTrac.
About Edwards Capital Partners Edwards Capital Partners is a private real estate investment firm based in Raleigh, NC. As a subsidiary of The Edwards Companies, Edwards Capital Partners acquires, redevelops, and operates well-maintained residential real estate assets using private investor capital. Incorporating a diligent and disciplined approach to capital investment, investors receive outstanding risk-adjusted returns with monthly payments secured by a Deed of Trust on the specific property. Contact Edwards Capital Partners to learn more about how you can diversify your portfolio using Trust Deed investing and Raleigh investment real estate.