RALEIGH - September 1, 2015 -- Managing Principals and Co-Founders of The Edwards Companies, twin brothers Chris and Kelly Edwards, are set to launch a foundation to guide the firm's charitable endeavors. The Edwards Bros Youth Builders Foundation will help direct the company's philanthropic initiative with a focus on the mentoring of youth within the downtown Raleigh area.
"There's a real need for mentors and a stable figure in the lives of these young people," notes Chris Edwards. "Teaching the importance of core values through what we do every day – hard work, integrity, and discipline – all based around our real estate business is just a fantastic opportunity." The idea for the foundation is a result of the Edwards' time spent renovating homes in disrepair located within the neighborhoods of downtown Raleigh. While working on site during some of their projects, local youth began to stop by, asking questions, curious to discover what the brothers were doing in the neighborhood. Friendships were formed and the informal mentorship began. "It just happened. With each new property more kids were hanging around. They showed up – and we put them to work," says Chris Edwards jokingly.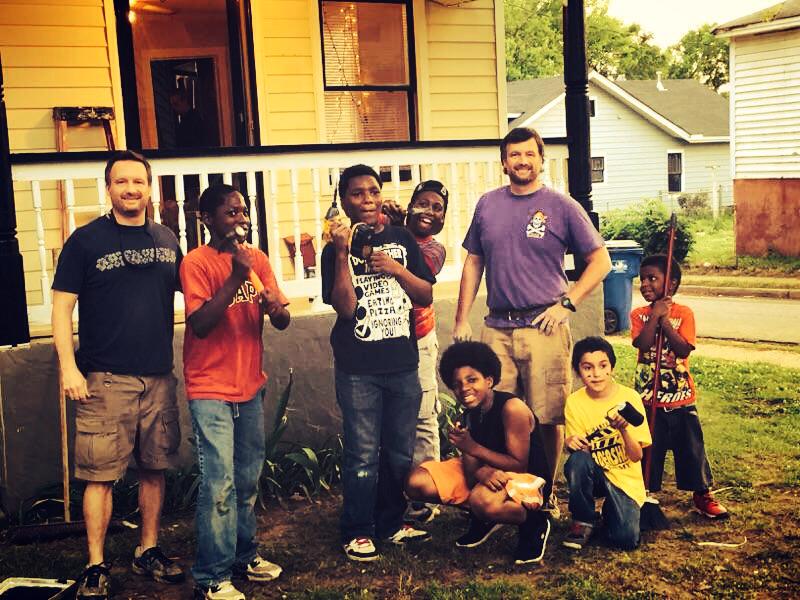 Such a platform provides the brothers an avenue to mentor young people in a slightly unconventional manner. Program participants seem to enjoy the experience of learning life lessons and tidbits about the real estate biz – all while getting their hands dirty - with the Edwards' guidance. "We consider our mentoring style to be a blend of teaching vocational or trade-type skills with basic life success principles – providing a set of values they (the youth) can build upon and use for years to come," says Kelly Edwards. As with any job site, safety is top of mind. The participants are limited to tasks not requiring the type of tools used by a more skilled craftsman. On these projects, a paint brush is the go-to tool of choice. However, it's not all about work Kelly points out. Hosting pool parties and cookouts, impromptu trips for ice cream, and weekend afternoons at a local minor league baseball game is all a part of the experience.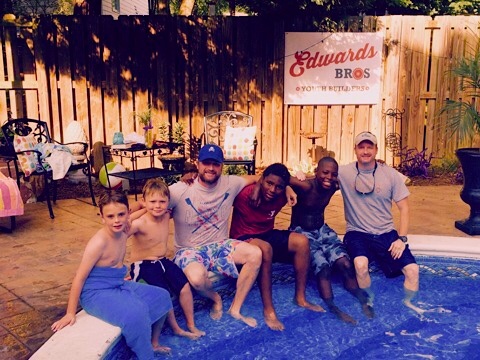 "We tell the parents (and kids) that it's not as much about learning to paint a house as it is about learning to show up, think before you act, work hard, finish what you start, and have fun while doing it. Those principles will take them a long way in life," says Kelly. "We've been fortunate to have professional mentors along the way and these kids need similar guidance. Mentoring is an investment of time - and time is one of our most precious assets. That works both ways. So it's good for us and good for the community."
About The Edwards Companies
Located in Raleigh, NC, The Edwards Companies, LLC and its subsidiary Edwards Capital Partners, is a full service real estate investment, management and maintenance firm. The Edwards family of Companies specializes in the acquisition, redevelopment, and management of highly desirable single and multifamily real estate in the Triangle's most sought-after locations – with a significant presence in the downtown Raleigh area. To learn more about The Edwards Companies and Raleigh investment real estate, visit www.TheEdwardsCompanies.com