Owner Resources
Partner for Profitability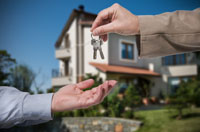 With over 10 years of experience, The Edwards Companies can satisfy all of your property management needs. TEC is a full-service provider specializing in single family homes, multi-family units, and small apartment buildings up to 100 units. Our services include: finding and placing tenants, credit and criminal screening, timely owner checks, financial reporting, maintenance coordination, periodic property inspections, and eviction processing.
The goal of TEC is to exceed the expectations of our property owners. Our focus is to consistently serve our clients better and more efficiently than the competition. Contact us to find out more about how we can grow and protect your valuable investment.
Have a Question?
Frequently Asked Questions
What needs to be done to my house before it is ready for rent?
The better the condition of a home, the better quality tenant that it will attract. Your home must be left in a professionally cleaned condition. TEC prefers to arrange this cleaning to ensure that the cleaning guidelines are strictly followed. The carpets must be freshly cleaned and all debris and personal belonging removed from the house. It is not always necessary to perform a full re-paint to a residence, but you should consider painting any room that has dirty or marred walls. A neutral color is best. TEC will be happy to discuss any necessary repairs or painting with you. Neutral window coverings such as blinds should be left, but not curtains that match a particular bedspread or couch. Tenants moving into a rental property do expect some sort of window coverings to be provided for privacy and safety.

As TEC maintains high standards for the condition of the lawn at each property, the tenants are typically required to maintain the yard in the condition it is provided to them during the term of the lease. Therefore, the yard should be freshly mowed, weeded, trimmed and the leaves and debris removed.

You may also choose to use TEC to maintain your lawn if you so desire. This charge can be passed on to the tenant and can benefit you when it comes to remarketing the property for rent as the lawn stays in good shape throughout the year.
View All