Owner Resources
Partner for Profitability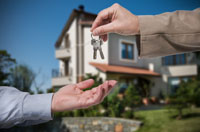 With over 10 years of experience, The Edwards Companies can satisfy all of your property management needs. TEC is a full-service provider specializing in single family homes, multi-family units, and small apartment buildings up to 100 units. Our services include: finding and placing tenants, credit and criminal screening, timely owner checks, financial reporting, maintenance coordination, periodic property inspections, and eviction processing.
The goal of TEC is to exceed the expectations of our property owners. Our focus is to consistently serve our clients better and more efficiently than the competition. Contact us to find out more about how we can grow and protect your valuable investment.
Have a Question?
Frequently Asked Questions
What happens if the tenant does not pay rent on time?
The rent is due on the first of each month and considered late after the fifth. More than 95% of the tenants pay their rent by the fifth of the month. If not paid by the eighth of the month, TEC will take the first step in the eviction process, which is to send to the tenant a "72 Hour Notice" to pay the rent or vacate.

If rent has not been paid by the end of the notice period, TEC would notify the owner and file at the courthouse for a FED (eviction) hearing, which will be within ten days.
View All