Owner Resources
Partner for Profitability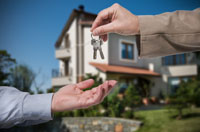 With over 10 years of experience, The Edwards Companies can satisfy all of your property management needs. TEC is a full-service provider specializing in single family homes, multi-family units, and small apartment buildings up to 100 units. Our services include: finding and placing tenants, credit and criminal screening, timely owner checks, financial reporting, maintenance coordination, periodic property inspections, and eviction processing.
The goal of TEC is to exceed the expectations of our property owners. Our focus is to consistently serve our clients better and more efficiently than the competition. Contact us to find out more about how we can grow and protect your valuable investment.
Have a Question?
Frequently Asked Questions
What happens if the tenant leaves before the end of the lease?
The tenant is responsible for the rent for the term of the lease. If they are forced or choose to leave prior to the termination date, they will be charged for the rent until the property is re-rented to acceptable persons under the same terms and conditions of the original lease. The tenant is also responsible for the cost of re-renting the property and the advertising cost.

The owner and TEC are responsible for attempting to re-rent the property as soon as possible in order to minimize the tenant's costs.
View All