Owner Resources
Partner for Profitability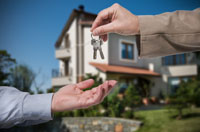 With over 10 years of experience, The Edwards Companies can satisfy all of your property management needs. TEC is a full-service provider specializing in single family homes, multi-family units, and small apartment buildings up to 100 units. Our services include: finding and placing tenants, credit and criminal screening, timely owner checks, financial reporting, maintenance coordination, periodic property inspections, and eviction processing.
The goal of TEC is to exceed the expectations of our property owners. Our focus is to consistently serve our clients better and more efficiently than the competition. Contact us to find out more about how we can grow and protect your valuable investment.
Have a Question?
Frequently Asked Questions
Who does the repairs on the properties you manage? Can I use my own contractors?
TEC utilizes our in-house Edwards Property Maintenance team as well as outside contractors depending on the type of repairs and maintenance required. Many of our contractors and vendors have a long-standing relationship with our company and are available 24 hours a day for emergencies. They work at competitive rates and are licensed and bonded as appropriate. Owners are billed for the amount invoiced plus a minimal 10% fee for coordination and supervision of such work.
View All