Owner Resources
Partner for Profitability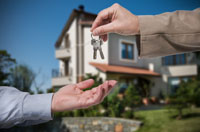 With over 10 years of experience, The Edwards Companies can satisfy all of your property management needs. TEC is a full-service provider specializing in single family homes, multi-family units, and small apartment buildings up to 100 units. Our services include: finding and placing tenants, credit and criminal screening, timely owner checks, financial reporting, maintenance coordination, periodic property inspections, and eviction processing.
The goal of TEC is to exceed the expectations of our property owners. Our focus is to consistently serve our clients better and more efficiently than the competition. Contact us to find out more about how we can grow and protect your valuable investment.
Have a Question?
Frequently Asked Questions
How will you find tenants for my house? How long will it take?
Your property will be advertised on our website, as well as several other local and national third party websites. Homes are also posted to Craigslist regularly--which TEC views as a very effective marketing tool. A Property Information Sheet will be prepared for your property with all the necessary information and pictures. This information is given to anyone who sees the property, and is provided to interested parties.

We are in frequent contact with many real estate agents in the Triangle area who may have interested clients as well. Showings are typically scheduled by appointment during the week and weekends. Open Houses are held as necessary.

Vacancies generally last about two to four weeks from the time of availability. However, TEC takes great pride in its "hands on" approach to Marketing and locating a responsible tenant in a timely manner, often within a few short weeks from the time a property comes to market for rent. A property is considered available as soon as we receive notice from the existing tenant and permission from the owner to re-rent.
View All